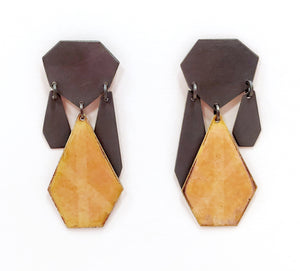 2020, sterling silver, vitreous enamel
1.75" x 0.75" x 0.3"
Frost is a series of earrings made of sterling silver and vitreous enamel. Each piece has been etched with an X as a symbol of sexuality, restriction, and connection. My work is about by my relationships and these pieces are inspired by nostalgia for the places I have lived and the anticipation of change.