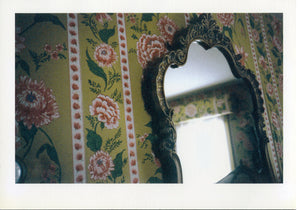 Candy Coated (Candy Depew): untitled 
2003
Limited edition IRIS print on Somerset 330 gsm 100% cotton rag paper printed at Silicon Fine Art Prints Ltd.
5.5" x 5"
edition of 50
About
A limited edition print of an original work by artist Candy Coated (Candy Depew).

In 2003 InLiquid did a series of Curator networking gatherings at the newly opened L'Etage, as an opportunity for these members of the Philadelphia art community to come together, engage and create dialog.
This print was produced by InLiquid with permission from the artist.